Which One is Better for You?
The smoking industry, like other fields, is constantly improving its capabilities. While many smokers are bound to inhale pre-rolled cigarettes, now a days many smokers enjoy crafting their own cigarettes. This new approach to smoking has revolutionized the way people consume cigarettes. In the past, people were limited to pre-rolled, factory-made cigarettes with fixed flavors and high taxes, but now they can make their own using filter paper and tobacco. Crafting roll-your-own (RYO) cigarettes can be done manually or using a cigarette rolling machine, each with its own costs and taste profiles, as well as pros and cons.
The distinguishing features and benefits of factory-made and roll-your-own cigarettes have created separate spaces in the market. In this blog, we will compare both categories and discuss the multiple benefits and drawbacks of each.
Editor's Pick
The Powermatic Mini Cigarette Injector Machine is the perfect way to make cigarettes quickly. This is the smallest version in the Powermatic lineup but produces a fantastic cigarette. It's portable and easy to take with you on the go thanks to its compact, small size.

Package Dimensions 6.06 x 4.96 x 2.05 inches
Item Weight 15.5 ounces
ASIN B00VLCCIA6
Item model number 19642
Product Comparison
There are vast differences between pre-rolled ready-made cigarettes and rolling your own cigarettes. Several companies manufacture different types of cigarettes to make smoking more enjoyable, while different factories are boosting the production of cigarette rolling machines, including electronic and manual options. People can craft their own cigarettes by customizing the density of tobacco, size of the cigarette, and taste of tobacco.
Here is a detailed comparison of taste, price, health risks, and smoking experience between the two products, which make them entirely separate from each other. Read More about Cigarette holders by Clicking Here.
The main reason smokers switch from pre-rolled cigarettes to roll-your-own cigarettes is the cost-saving benefits. Currently, cigarette-making industries are subject to high taxes, resulting in additional peak taxes on each cigarette pack. The US government has excise tax ranges from $0.170 per pack in Missouri to $4.350 per pack in Connecticut and New York City, and these taxes increase yearly.
Nevertheless, leaf tobacco and rolling paper do not have as many taxes. Additionally, the cigarette rolling machines that people use to craft their own cigarettes are not very expensive. The following statistics will help analyze the cost-saving benefits of rolling your own cigarette. Read More about 7 Best Cigarette Case in 2022.
| Estimation of the yearly cost of pre-rolled cigarette | Estimation of the yearly cost of roll-your-own cigarette |
| --- | --- |
| Price of one cigarette pack= 6.28 dollars | Price of cigarette rolling machine= 30 to 70 dollars (manual) |
| Monthly cost for one pack of cigarette=223 dollars | Number of cigarettes it can make= 20,000 cigarettes |
| Yearly cost for one pack of cigarettes = 2676 dollars | The price of tobacco and paper is less than 10 dollars |
| | Yearly cost of RYO cigarette=less than 500 dollars |
  Top brands of tobacco to craft your own cigarette?
Amber leaf
Ashima
Camel
Chungwha
Davidoff
Diaoyutai
Marl boro
Mayfair
Where to find RYO cigarette-making products in the USA?
Walmart
Target
SAM'S club
Smokeshop store
b. Health Risks
There is no doubt that smoking is harmful to one's health. However, can smoking be made safer compared to factory-made cigarettes? Besides tobacco and nicotine, there are certain germs that can affect your health when you open a pack of cigarettes.
Germs-free cigarettes: When you open a pack of cigarettes, foreign germs come into direct contact with the cigarette tobacco and enter the body when you inhale the smoke. On the other hand, you can make fresh cigarettes and store the tobacco in an airtight container to make germs-free cigarettes.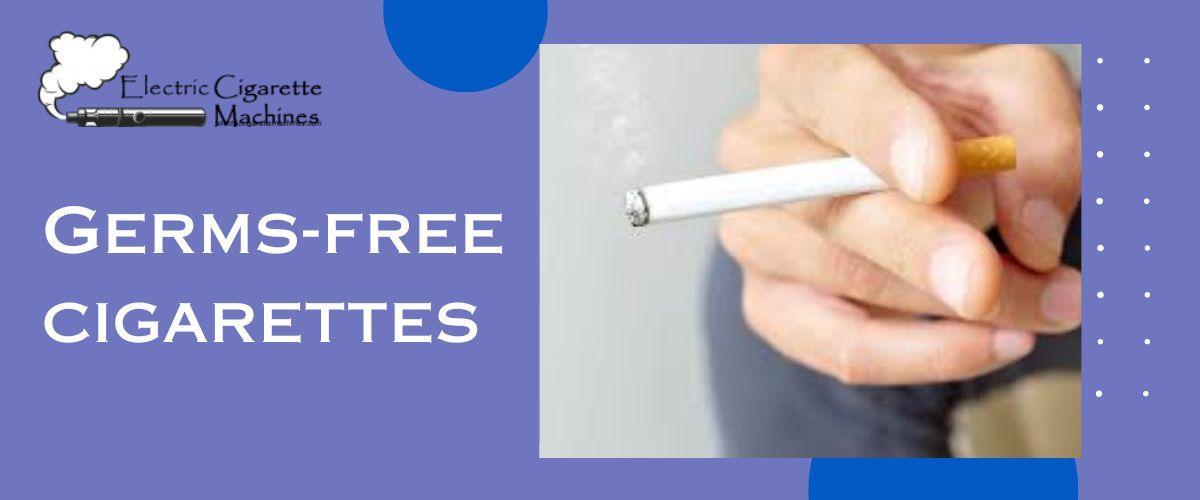 Less harmful tobacco: Additionally, there are different types of tobacco available in the market that are less hazardous to smokers' health. Some are nicotine-free, and many herbal tobaccos are also available in stores. So, you can choose other options instead of traditional, more dangerous tobacco blends.
Less dense tobacco: For many smokers, smoking is a joyful hobby rather than an addiction. If you are one of them, it may be a great idea to ensure a lower density of tobacco inside the cigarette, so you consume less tar. This benefit is not available with pre-rolled cigarettes.
Initiative to quit smoking: According to different studies, RYO cigarettes have proven to be a great initial step for smokers who want to lessen their smoking habit or quit entirely. This is due to the lower amount of tobacco used in RYO cigarettes, which ultimately lessens addiction. After a few years, a smoker may be able to quit smoking altogether.
Health risk comparison between RYO cigarettes and pre-roll cigarettes.
RYO cigarettes health concerns Pre-rolled cigarettes health concerns
Instant fresh cigarettes contain no bacteria and germs.
Some herbal tobacco and nicotine tobacco are not much harmful.
More space between the burning end and filter end can cause less soreness in the throat and inhalation of tar.
By adjusting the density of tobacco, you are allowed to consume less tar and nicotine.
Once a cigarette pack is opened, many foreign microbes attack its tobacco, which goes inside the body during smoking.
No nicotine-free cigarette is available in the market to lessen the cancer risk.
Pre-rolled cigarettes come in certain sizes, so you cannot increase the size between the burning end and the filter end.
Tobacco density is pretty fixed, and you are bound to intake a certain amount of tobacco inside your body.
List of some less harmful tobacco for rolling-your-own cigarettes.
Kool
Winston
Newport
Camel
Santa Fe
Customization of tobacco blend: If you want to enjoy each puff of your smoke with multiple flavors, then relying on factory-made cigarettes is impossible. Many smokers have switched from factory-made to RYO cigarettes because they get bored smoking a particular tobacco.
Customizing your cigarette using different tobacco blends is a great option if you are a flavor lover and want to get rid of old traditional smoke. By inhaling different blends with sweet aromas, you will enjoy your smoking habit more than ever.
Traditional pre-rolled cigarettes offer only a few flavors which are average at their best. But a passionate smoker can never be satisfied with those boring blends. In addition, a good tobacco blend offers you chemical-free leaf tobacco.
Customization in size and density: Not all smokers are okay to inhale king-size cigarettes. Similarly, many smokers hate 100mm cigarettes, depending upon the choice and taste of a smoker.
Such partialness is not only restricted to the size, but the nature of filter paper and the density of tobacco also matter for many smokers. And these luxuries are not available in pre-rolled cigarettes. By using roll-your-own cigarettes, you can customize the size of flavor, and you can alternate the density of tobacco inside the cigarette tube. Also, the nature of filter paper and its brand can be altered.
The Best Type of Filter Papers for RYO Cigarettes:
Here is a list of well-renowned cigarette rolling papers along with their specific features:
Bob Marley organic paper
This rolling paper is named after the great musician. Here are the admiring features of this rolling paper:
Characteristics:
• The paper has a sweet aroma.
• Gives your cigarette a slow burning.
• Lacks nicotine and other toxic chemicals as it is made up of natural gum.
• Also proves to be eco-friendly.
• The size of Bob Marley organic paper is between 1 ¼ inch and a king-size.
Shine 24-karat gold paper
Due to its worth and elegance, this paper has become the favorite choice for many smokers. Though it is somewhat costly yet, its characteristics pay off for it.
Characteristics:
• As its name shows, the paper is golden in appearance, yet 100 percent inhalable.
• The size of this elegant rolling paper is 3 x 3 x 3 inches.
• Users love its fast-burning capability.
Zig-zag rolling hemp papers
This paper is well-reputed for 140 years due to health safety as it contains zero bleach. The important characteristics include:
Characteristics:
• These papers are made up of hemp and have no toxic chemicals for health.
• Available in 100mm size in the market.
• They have slow and consistent burning capability.
Raw unrefined classic rolling papers
RAW brand is well-reputed in the cigarette world that provides you with multiple smoking accessories. The characteristics are given below.
Characteristics:
• The paper is available in king size and regular size.
• The paper is made up of rice paper without cellulose without additional chemicals.
• It has a gradual burning feature.
Element rice rolling papers
The rolling paper features the following characteristics.
Characteristics:
• The paper burns without any ash, so it is quite eco-friendly.
• The size of the paper consists of 76×44mm.
• It has no flavor making it safe to inhale.
• Made up of rice paper having no dryness.
Comparison table for customization between RYO cigarettes and factory-made cigarettes.
RYO cigarette customization options pre-rolled cigarette customization options.
Smokers are allowed to use different tobacco blends having sweet aromas and flavors.
Density of tobacco can be monitored and set according to your will.
Different filter papers are available in the market to craft RYO cigarettes.
Size of cigarettes can vary according to smoker's demand. No option to use different tobacco blends, a smoker becomes restricted to the specific flavor and odor of factory-made tobacco.
Factory-made cigs have a pretty fixed density of tobacco inside their filter tube.
Smokers are not allowed to customize their filter paper.
Size of the specific cigarette in the cigarette carton or pack, is also unalterable.
Advantages and Disadvantages of Factory-Made Cigarettes and RYO Cigarettes:
Factory-Made Cigarettes:
Advantages:
Readymade and require no human effort
Convenient, as a single pack contains multiple cigarettes
No need to purchase rolling paper, tobacco, and rolling machine separately
Disadvantages:
Costly in the long run
Limited customization options
Open pack of cigarettes can contain germs and is less health-safe
RYO Cigarettes:
Advantages:
Cost-effective in the long run
Multiple customization options, including flavor, size, density, and rolling paper
Fresh cigarette with no foreign microbes
Can customize nicotine-free and less harmful tobacco blends
Disadvantages:
Takes time to craft, especially if done manually
Tobacco residues spread everywhere
Need to purchase rolling papers, tobacco blends, and cigarette rolling machines separately
Cleaning and maintenance of cigarette rolling machines is necessary
Being cheaper, it can trigger one's smoking habit
In conclusion, this article provided a comparison of factory-made and RYO cigarettes, highlighting their respective benefits and drawbacks. It also provided information on popular RYO rolling papers and tobacco blends. For more informative blogs, visit our website and share it with your friends, and feel free to comment with your ideas.